Join our Team!
CCLS is always accepting applicants for faculty and staff positions. Current openings are listed below. We are a growing ministry, so if you are interested in a position you do not see listed, please contact us to discuss. Apply anytime by clicking the button below, or learn more by emailing Jessica Anderson, Director of HR, at .
Current Openings
Food Service Worker
Seeking part-time work that doesn't interfere with after-school activities? Or just looking for a way to be involved at school? We have a need for for a Food Service Worker, 9:30am to 2:00pm. Help with food prep at the Middle School (Kirkwood) kitchen and serve food to kids as they walk through the lunch line.
Morning Assistant: Glendale Infants
Looking for a part-time morning position? Come snuggle the babies in the Infants Room at Glendale! Share the love of Jesus and care for our littlest learners by helping with parent check-ins, feeding, diapering, and developmental play. Start at 7am and by 11am you are finished and have the rest of the day to yourself. Pass the word along!
Early Childhood Fellow
Join our Early Childhood Education ministry, serving Infants through 5 Year Olds as they develop socially, emotionally, physically, intellectually, and spiritually and cultivate kindergarten readiness. The Fellow is a dynamic role that works with various classrooms and teachers on a rotation throughout the year, or fills in for Assistant Teachers as a sub. Great opportunity for future teachers to learn from a variety of experienced Master Teachers in our program! Requires prior experience working with children in a ministry or school setting. A degree in Education, Early Childhood Education, Child Development, or a related course of study is preferred but not necessarily required. This role includes physical requirements for standing, lifting, and carrying children.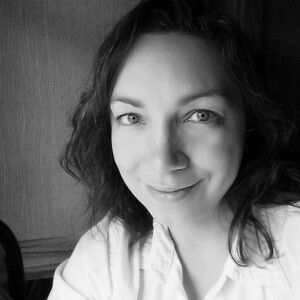 Jessica Anderson
Director of Human Resources
---
Sign up to be on our sub list!