Taste of Middle School 2021
"Taste of Middle School" is designed to be an opportunity for parents to experience a day in the life of their child during the school day. The goal is for parents to sit where their child sits and gain the perspective of their student. This event is also set up for sharing valuable information about subject matter, grading, materials used in class, how to best access information and communicate with teachers.
This year we invite families to glean this knowledge virtually. This can be accomplished by clicking the grade level drop down options, then clicking and viewing the posted videos. Welcome back to middle school!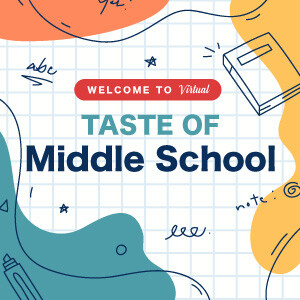 5th Grade
6th Grade
7th Grade
8th Grade