Welcome to CCLS!
At Christ Community Lutheran School, our mission is to nurture each child through the Gospel to live the faith and share the Good News of Jesus Christ in an innovative environment of academic excellence. To learn more about how CCLS might serve your family, we invite you to begin our Inquiry - Admissions - Enrollment process, as outlined below. If you have any questions about this process, please contact our Director of Enrollment, Leanna Butterfield, at .
Inquiry to Enrollment
Step 1: Inquiry
Let us know that you are interested in learning more about CCLS by first completing the Inquiry Form above. After you have completed the form, you will receive a follow-up phone call from our admissions team to answer any questions that you may have and to schedule a visit to our school.
Step 2: Admissions
Applications for admission for next school year are currently open. By completing the Inquiry Form, you will be registered in our system to receive an invitation to complete an application. If you are interested in applying for the current school year, you will receive application information during your Inquiry follow up with our admissions team.
Missouri's MOScholars Program was established to provide educational opportunities for families to get a private education by giving scholarships to qualified students. Click here to see if you are eligible. If you apply for MOScholars, let Carrie Duesenberg, Director of Finance know after completing the inquiry form above.
Step 3: Enrollment
Admissions applications will be placed under review, as they are received, by the school's admissions team. Priority enrollment for our current CCLS families occurs the first full week of December, with Enrollment and Re-enrollment Agreements sent to current families prior to Christmas break. Enrollment and class placement for students of new families begins in mid- January, with Enrollment Agreements sent to new students whose applications have been accepted. Applications for financial aid will begin in January, as well; CCLS awards more than $250,000 in financial aid each year to qualifying Kindergarten–8th grade families. Tuition payments begin in July.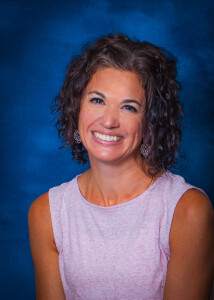 Greetings from Leanna Butterfield
Director of Enrollment
God has richly blessed the ministry of CCLS, and we would be honored to share more information with you about our school. We consider ourselves partners in the effort to educate your children, nurture their faith, and equip them to share the Gospel of Jesus Christ with others. It is a mission that has lasting impact--long beyond this lifetime! To learn more about our school and to schedule a visit, please fill out the form on this page. If you have any questions about our inquiry process, contact me at